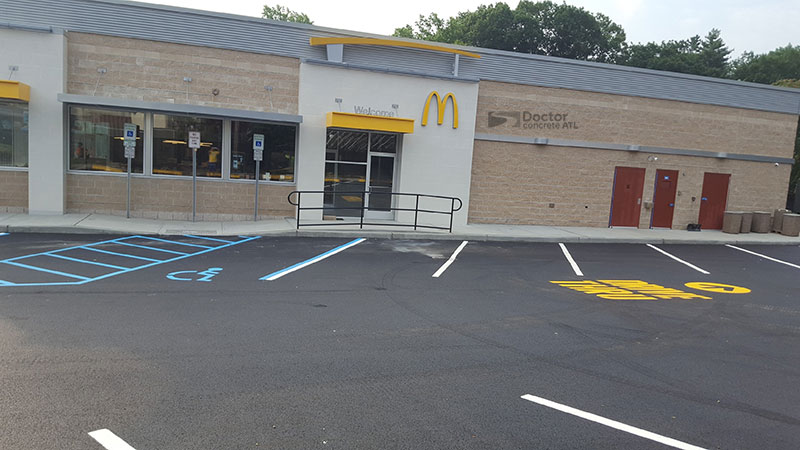 Fix your commercial concrete work today
Are your pot holes affecting your business? Customers want a good experience when visiting your commercial property. If your parking lot has multiple pot holes or an unmaintained gravel lot then they most likely won't be back a second time.

DOCTOR CONCRETE ATL wants to help improve your business image by providing a great customer experience. Our concrete repair services provide solutions for cracked or damaged concrete surface in Marietta, GA and the Atlanta area. We can repair all commercial parking lots and sidewalks flawlessly to improve your property!

Call DOCTOR CONCRETE ATL today at 804-835-0532 to schedule a free consultation!